Accommodation Margaret River
Indulge in the luxury of nature at magical Merribrook Retreat,  Margaret River.
Holiday accommodation in the Margaret River Wine Region, Western Australia.
Merribrook, winner of the Jaguar Award for Excellence is acclaimed as one of Australia's most idyllic country retreats. Living close to nature is the new luxury experience.
Merribrook is currently closed for refurbishment and restructure.
Centrally located in the heart of the famous Margaret River Wine Region of Western Australia, minutes from pristine white beaches and nestled on the shores of a freshwater lake and forest is your Margaret River holiday accommodation. Enjoy the luxury of experiencing a private  62 hectare country estate. Merribrook is a  small, family owned and operated, country, bed and breakfast retreat. 
We offer you  free standing , individual villa accommodation, famous breakfasts in the Lakeside Lodge, good  facilities and romantic gardens. Enjoy the large pool, wood fired sauna and spa, the open winter log fire, the walks throughout the working farm and woodlands.
Free wifi at the Lakeside Lodge. Perhaps a private massage or pamper treatment?  Merribrook Retreat is famous for its hospitality, local knowledge, kangaroos, bird life and flora. With a maximum of 28 guests only, you should never feel crowded.
BEST PRICE  on this official  Merribrook Retreat, Margaret River property website
 Rates overview             Villa Descriptions
           Please  use our online booking system opposite for immediate confirmation and availability or do contact us  to book your Maragert River holiday accommodation.
Margaret River Gift Certificates , buy now  more
Keep up-to-date with what's happening at Merribrook via our Merribrook Retreat Facebook page and on instagram: #merribrookretreat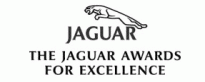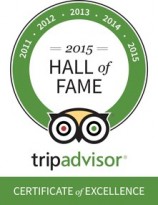 ---
We stayed three nights at this magical place and wish we could have stayed forever. The location is ideal for touring the beautiful wine region of Margaret River. But we were tempted never to leave the grounds of Merribrook TripAdvisor Rated 5/5 More guest feedback
---
---
So relaxing and peaceful. We were very lucky to be able to indulge in your scrumptious breakfasts, overlooking your amazing gardens and the lake! It is an absolute credit to the both of you, and your staff. All your hard work and efforts make it such a gorgeous place to stay. All those personal touches… the welcoming reception, freshly cut flowers on the tables and in the rooms, special soaps and the friendly chats, definitely makes Merribrook Retreat stand out from the crowd!
Teneille and Chris
---
---
The most magical place on earth
We've visited Merribrook twice now from the UK first time as a couple, found the place so enchanting, peaceful and beautiful we returned four years later with our kids. The magic was still there and the kids were entranced. This place will never get old for us x
Trip Advisor
---
Stay with us once and you'll understand why so many guests come back to visit year after year to indulge in the luxury of nature. Guest book
This 160 acre (62ha) natural sanctuary  offers you ten only, separate villas.
Our family and local staff are passionate about providing a memorable and authentic Margaret River  accommodation experience.  Service is relaxed yet professional and genuine.
This  peaceful and private property is often called "Margaret River's Garden of Eden" abounding in kangaroos, bird life, virgin forests and sensual gardens.
Special Margaret River Accommodation Packages
Margaret River Teambuilding
Allow us to host your  outdoor teambuilding event. Merribrook is also home to Merribrook Corporate Outdoors, a Western Australian corporate outdoor training company specializing in team building, leadership development courses; fun, motivational and incentive events. Also operating team building, team games and incentive events in Perth and Fremantle More…