Small is beautiful
Welcome to our world. When you come and stay with us at Merribrook, you enter another world! A world of natural beauty, an uncrowded, unhurried world. A small world carved personally by one family.
We, the Firth family created this world from a passionate belief in nature, the good life!  We believe your holiday should be fun, you should be able to relax in nature. You should stay in  individual villas and eat wonderful breakfasts. You should take time to reconnect with yourself and your friends/partner, you should adventure around our amazing district. You should enjoy life in this Garden of Eden, if only for a moment in time. We have created a retreat not a resort.
Let us do the work. Our staff are warm and thoughtful. We know your name, we belong to this region and we are here to guide you, but never to intrude on your private space. We've been owner/ operators of Merribrook Retreat for 29 years. We plan to look after you for more years to come.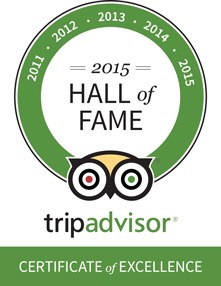 Read on if you want to know more about us…….
It is said that everything worthwhile has its journey and its story.
This is our Merribrook story, our journey…..
1986 – 2013.
Still married, still smiling, Richard and I are among the few remaining original tourism pioneers of the region. When we established Merribrook 28 years ago, we never envisaged our land to become so magical, our district to become so world famous, our lives to become so rewarding. My mantra to the young is be careful what you dream!  Read on…